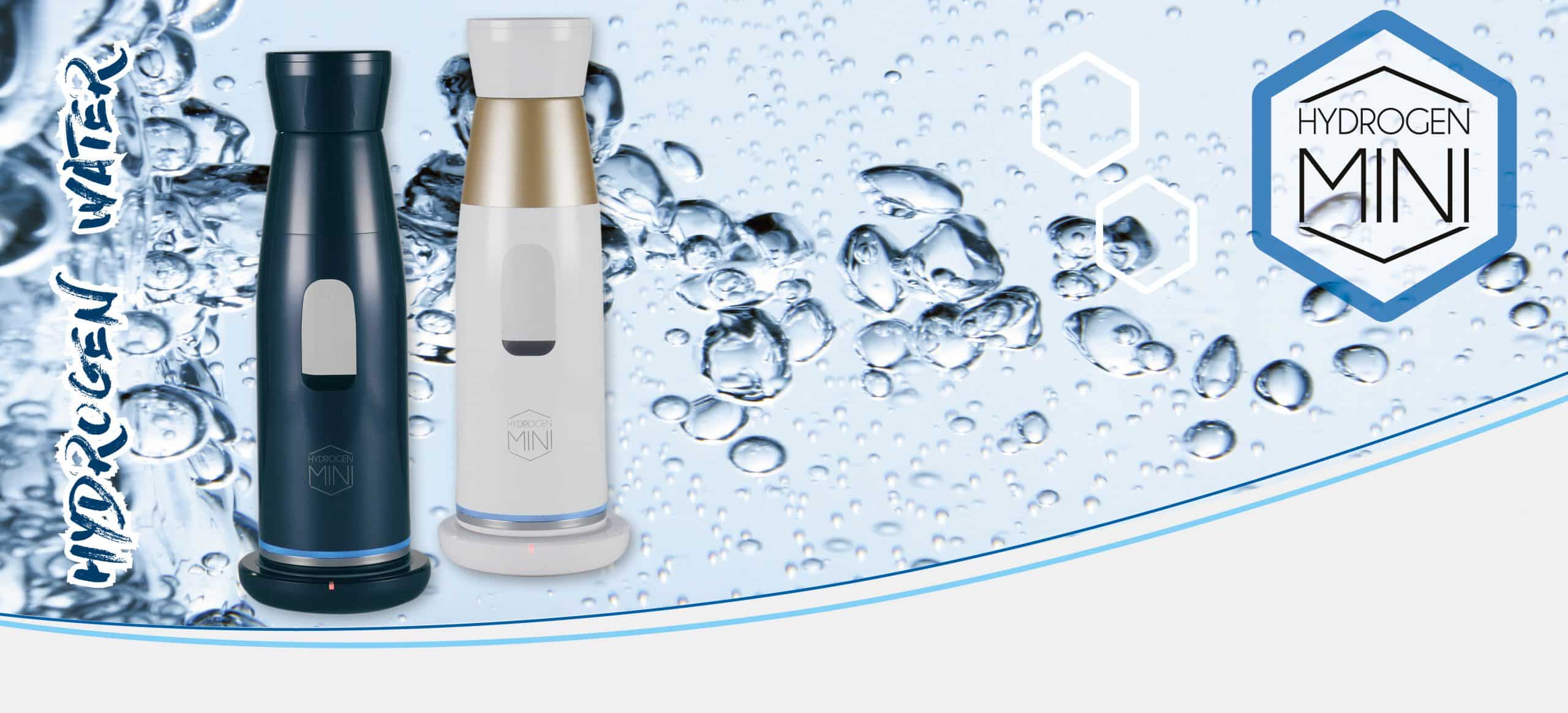 Water with Molecular Hydrogen TO GO!  The technology of the HYDROGEN MINI is already based on the fourth generation of hydrogen generation. This means that we are state of the art and currently unique on the market. Due to portable charging base, it is possible to always have hydrogen-enriched water with you when you are out and about.
What is molecular hydrogen?
Hydrogen water is pure water, enriched with additional hydrogen molecules. Thereby, a scentless, colorless, and unflavored water is produced, which
supports the immune system and wards off radicals in our body. Already in 1798, people know about the anti-inflammatory effect of hydrogen and our body naturally produces hydrogen out of the intestinal fibers. Professional divers have also been using water in high concentrations since 1945.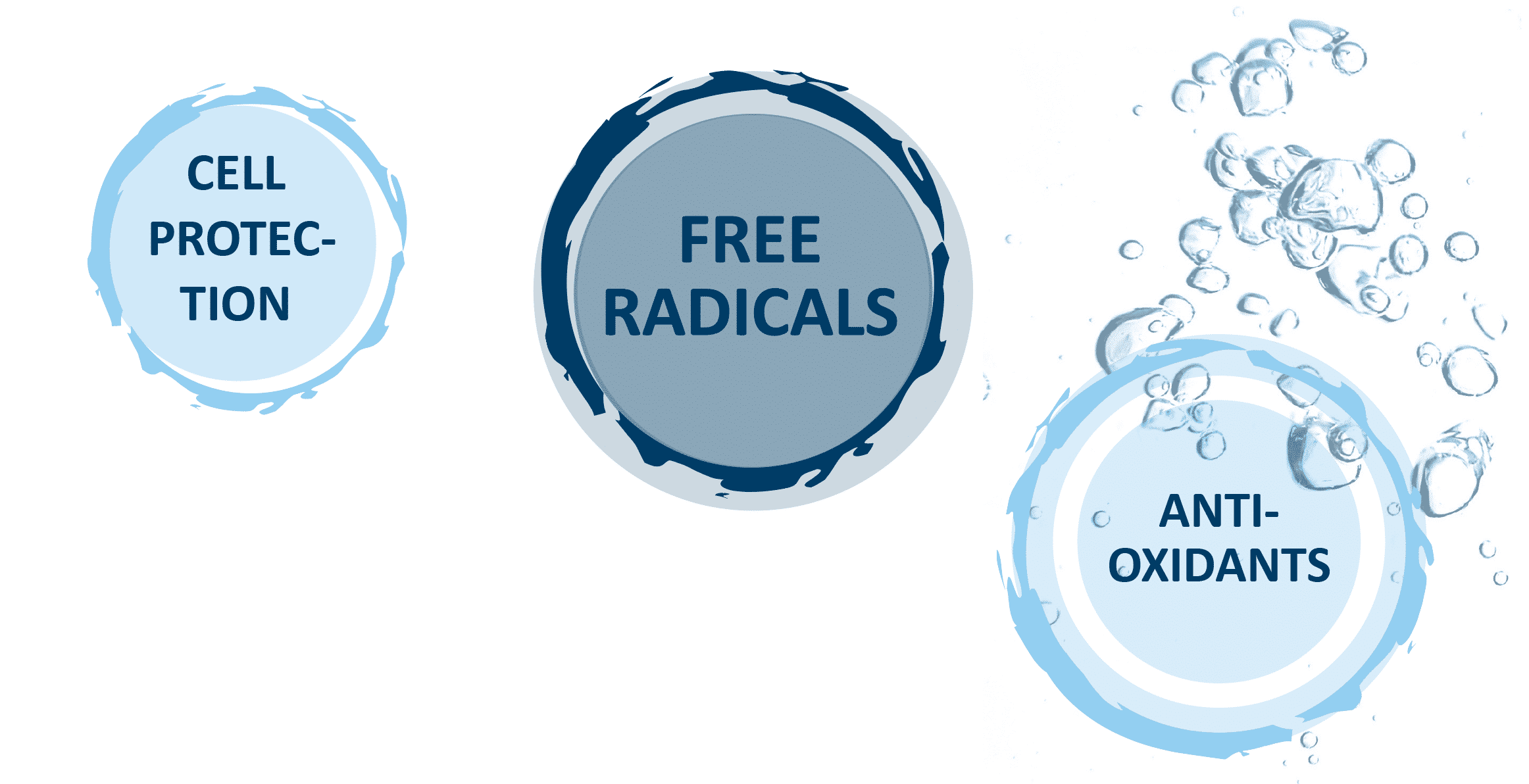 Hydrogen naturally possesses antioxidative and cell protecting properties. Molecular hydrogen binds free radicals and thereby contributes to relieving many  discomforts and has many more advantages.
Living means oxidation.

Due to many outer environmental influences and our present-day rapid way of living we favor oxidative stress. Our body additionally produces so-called free radicals naturally while generating energy.
These are molecules that are missing electrons, which is why they extract them from other molecules. They thereby cause damages in different cell structures. In order to prevent oxidative stress and neutralize free radicals, our body needs antioxidants from e.g. fruits and vegetables.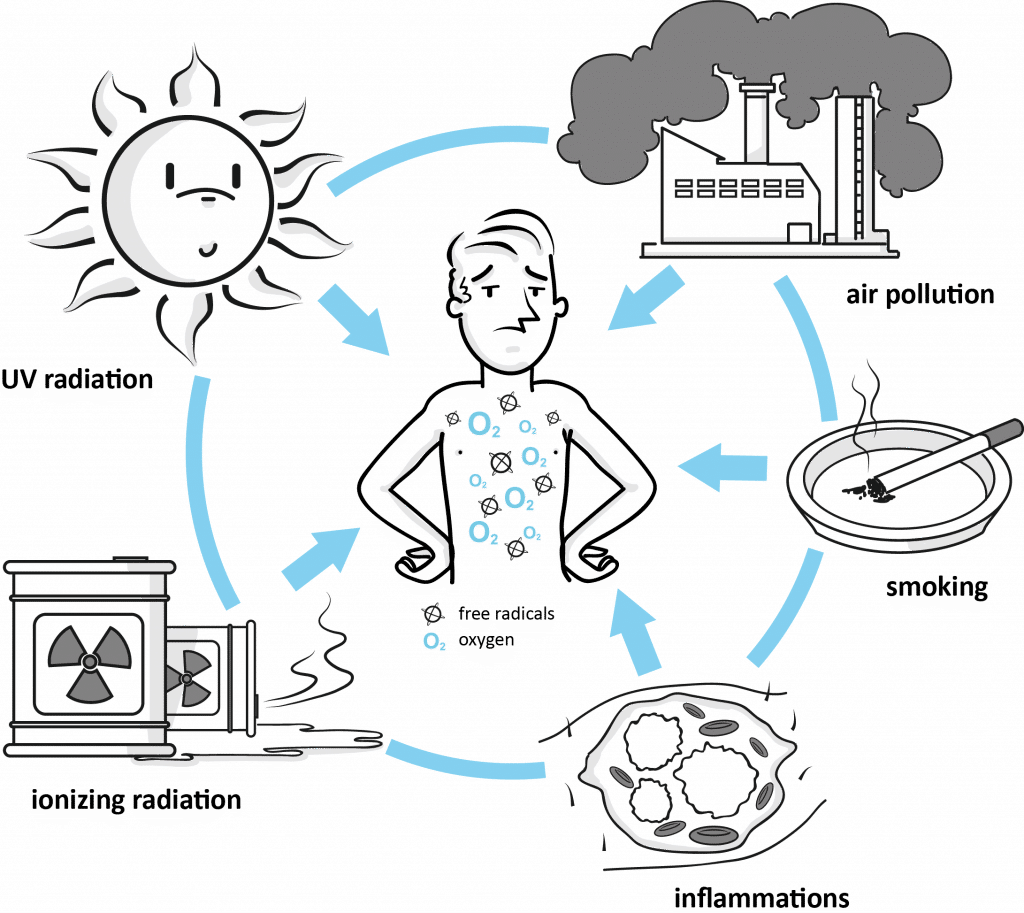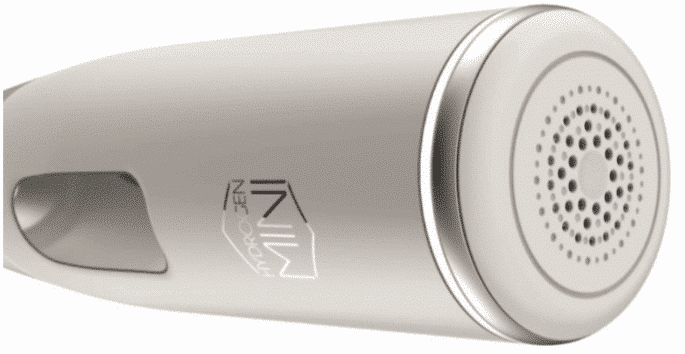 Functions
Automatic stop function when tilting the bottle for a safe hydrogen production

360° touch sensor for an easy handling

eco-friendly and exchangeable ozone filter in the bottom
Technische Details
Available colours: white and navy
dimensions: (h & Ø):   233 x 70 mm
dimensions wireless charger (h & Ø):  17 x 89 mm
weight: 413 g (wireless charger 66 g)
power supply: 3,7 V / 1A
capacity: 350 ml
operating temperature: 3 – 35 °C
operating time: hydrogen production 5 minutes, self-cleaning 5 minutes
Concentration of dissolved hydrogen ions: 700 – 1100 ppb
Redoxpotential: -400 till -650 mV
tank (stainless/Tritan),
wireless charger,
board (ABS) USB-cable,
ozone filter,
cleaning agent