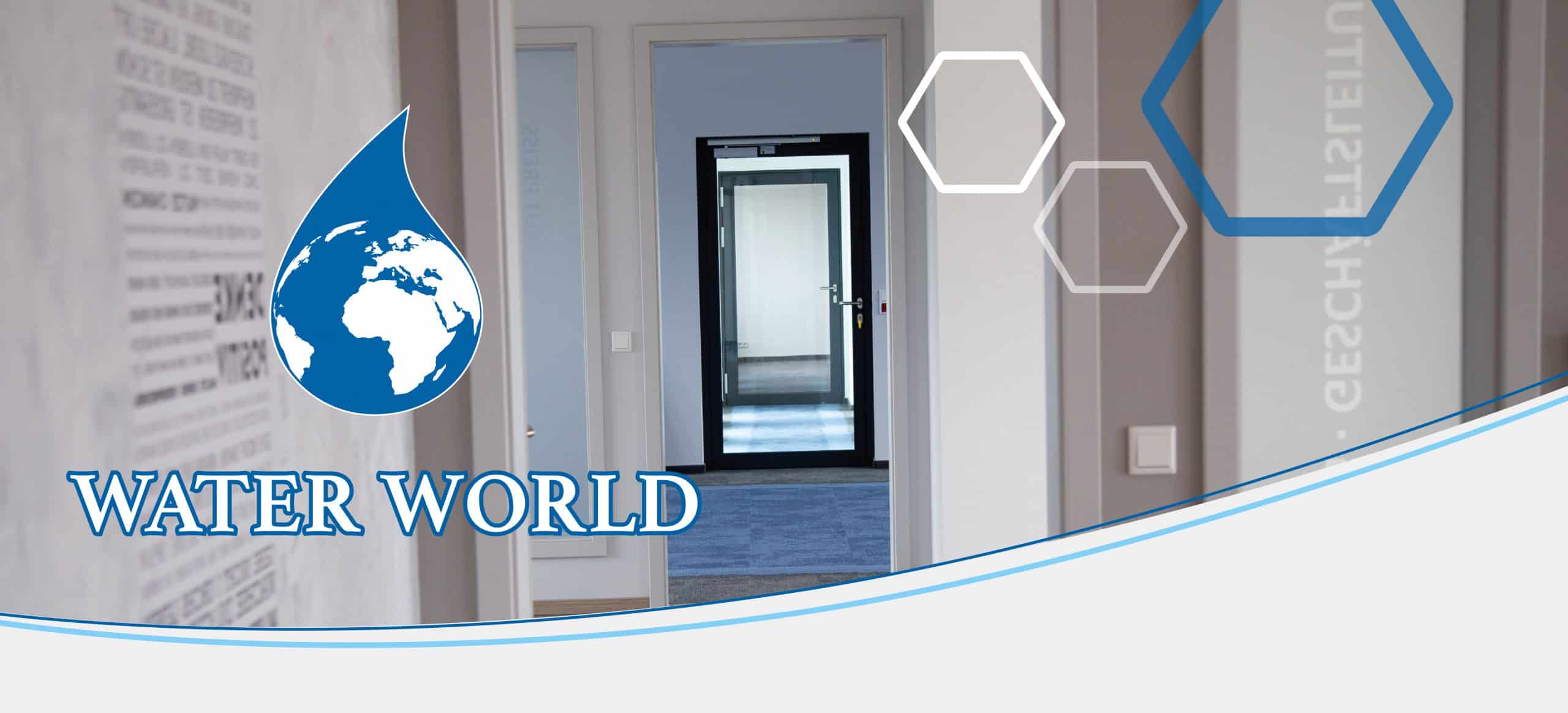 "You can design and create, and build the most wonderful place in the world. But it takes people to make the dream a reality."
– Walt Disney
With the WATER WORLD our new company home was created, which offers us completely new possibilities. Of course, we remain loyal to our present home in Ipsheim.
Light-flooded offices give our employees a feel-good factor, who can enjoy the sunrays during their lunch break on the spacious roof terrace. A bright, modern entrance area welcomes our customers and partners. A special highlight of WATER WORLD is the event hall with a sophisticated light and sound concept as well as a fully equipped catering kitchen. We are very much looking forward to being able to plan events and celebrate here.
The regular training events can now be held in our seminar and exhibition room, these offer enough space for many participants and illustrate the water treatment plants and products. In a large exhibition hall, our wide product portfolio is highlighted. Here, our possibilities of advertisement design, such as installed exhibition stands, counters, or banners are presented, thus showing our trade partners the variety of marketing.
The expansion through WATER WORLD offers us completely new perspectives in terms of expanding our product range and new additions to our H.Preiss International team. We can hardly wait to see what the future holds and look forward to many great experiences in our new headquarters.
You would like to be part of this future and also calim a place in our new building? Then contact us – we have the space and look forward to filling the WATER WORLD with even more life.
We are taking the WATER REVOLUTION into our hands together!